Buildings and construction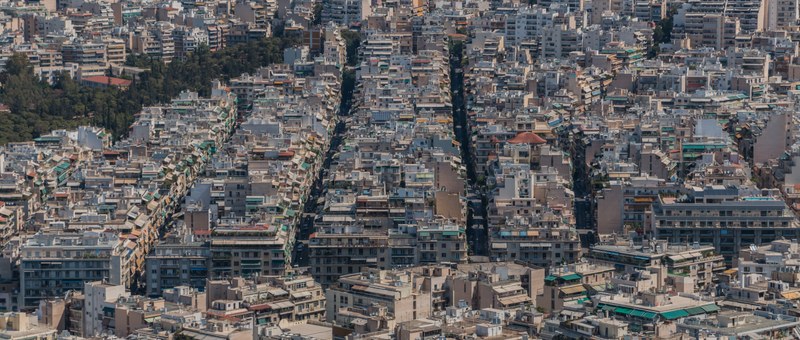 Buildings are homes, work places, schools, hospitals, shops, sports halls, transport terminals, where we all spend a significant part of our day. Their construction, maintenance and demolition present many challenges and some opportunities for climate change and the environment.
Press releases and articles
The need to move beyond the greenhouse gas emissions generated from the use of buildings and to adopt a life cycle perspective, in which emissions embedded in construction materials are addressed, is increasingly being recognised by construction sector stakeholders (World Green Building Council, 2022).

Knowledge of buildings' life cycle greenhouse gas emissions is therefore important from both policy and industry perspectives.
Cooling your home during a heatwave?
Across Europe, rising temperatures, combined with an ageing population and urbanisation, mean that the population is becoming more vulnerable to heat and that demand for cooling in buildings is rising rapidly. Buildings, as long-lasting structures, can offer protection from heatwaves and high temperatures if appropriately designed, constructed, renovated and maintained. 
The summer of 2022, with its successive long heatwaves and high energy prices, may have raised the sense of urgency given to the alleviation of heat stress. Our briefing examines key elements of sustainable cooling policy, and its potential impacts on vulnerable groups, by reducing health risks, inequalities and summer energy poverty.
How is Copernicus helping?
Through the Urban Atlas, the Copernicus Land Monitoring Service provides information on built-up areas and building heights, which can help to map existing infrastructures.
Displacement of building structures and their surroundings due to terrain instability can be monitored with the European Ground Motion Service, which is also part of the Copernicus Land Monitoring Service.
The EEA provides the Copernicus Land Monitoring Service together with the European Commission's Joint Research Centre.
How can we improve building construction?
Three circularity objectives can be addressed through circular renovation actions:
Source: EEA briefing, 2022
Improving circularity of construction and demolition waste
Source: EEA briefing, 2020
More information
Other topics you might be interested in: